Hello! I'm an author and photographer of six books and numerous magazine articles, often with an adventurous spin, on topics related to travel, the outdoors, national parks, history, and space exploration.
My publications include Outside, Smithsonian Magazine, Men's Journal, Blue Ridge Outdoors, National Parks Magazine, Terrain Magazine, Duct Tape Diaries, Adventure Cyclist, Paddling Magazine, Mountaineers Books, the University of Nebraska Press, Falcon Guides, Skyhorse Publishing, and others. For many years, I was a contributing editor at Canoe & Kayak. After a decade as a university writing instructor, in 2017 I became a full-time writer and publishing consultant.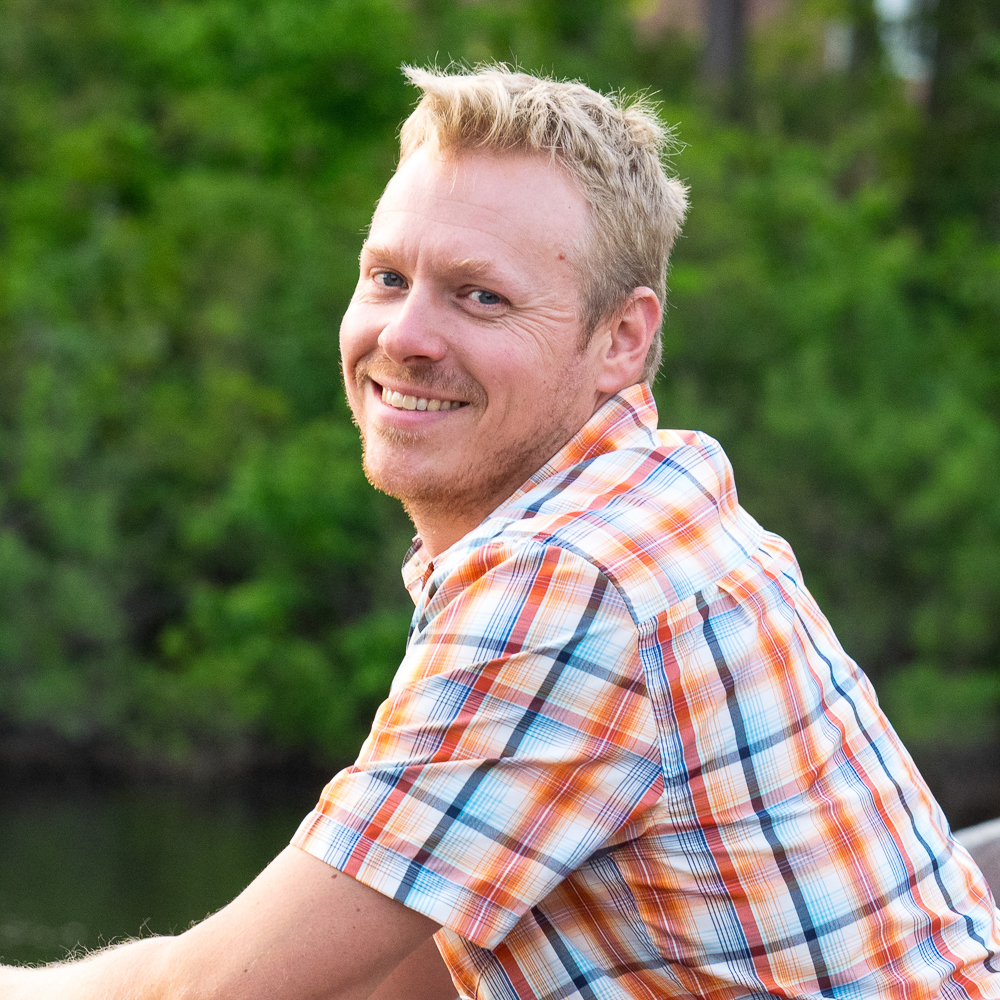 Three of my most adventurous books attempt to reimagine what a travel book can be–primarily by interweaving dramatic storytelling with a trip guide. The first is Paddling the John Wesley Powell Route: Exploring the Green and Colorado Rivers, which combines a river guide with the dramatic true story about the 1869 Powell expedition. The second is Discovering the Outlaw Trail: Routes, Hideouts, and Stories from the Wild West, which blends the true stories of Butch Cassidy, Ann Bassett, and the Wild Bunch with a trip guide to over 90 outlaw-themed adventures in the Southwest. The third is Space Age Adventures: Over 100 Terrestrial Sites and Out of this World Stories which blends true stories about space travel with a guide to space museums, telescope observatories, and outdoor astronaut training sites located across the country.
Along with my wife, I've chased adventures, degrees, jobs, and affordable living situations all across the country. Originally from the West Coast, I spent ten years in Missouri and around the Ozarks, where they call me California Mike. I've spent over two years of time during the past decade doing the road life thing in the Southwest, mostly around Utah and surrounding states. Out there, they sometimes call me South Carolina Mike because we now live on the Southeast Coast. The result is that I'm slowly earning local status across the Lower 48, roughly along the mid-thirty-degree latitudes.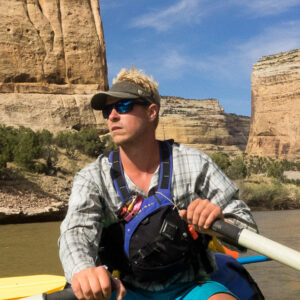 Over the years, I have become a particularly slow backpacker… a where's-he-going? whitewater rafting guide… a not-so-stable kayaker… a seems-to-like-rivers-more-than-rocks geology student… a can-someone-else-do-the-math-part? river researcher… a somewhat intelligible writer… a that-looks-even-more-unstable mountain biker… a let's-put-them-in-the-attic college teacher (my students will get it)… a shockingly—perhaps even physics defyingly—slow skier… an is-this-thing-on? photographer… a shaky-legged paddleboarder… an I-gotta-look-this-up-real-quick editor… an even shakier-legged pack-rafter… and a try-not-to-break-everything camper owner. I am always on the lookout for yet another pursuit to give an amateurish try.
Special thanks to the following organizations and companies for the equipment and support that makes my work possible! Pyranha U.S. for their state-of-the art whitewater kayaks, which I've been using for nearly fifteen years, including the Burn, Fusion, Jed, and Machno. Northwest River Supplies (NRS.com) for pretty much everything they make from paddleboards to outdoor clothing. Yakima Racks for helping me to transport all the equipment needed for my work. And the St. Louis Regional Arts Commission for their generous funding of this website and other professional development.
Otherwise, two great pieces of advice I received over the years were 1) if you're going to be a writer, you need to know how to find the free food, and 2) if you're going to be a writer, you need to have as many things going at once as possible. For that reason, please know that I have joined various associates programs, including Amazon, B&N, and IndieBound, meaning I receive a small commission on any purchases you make after following the links on this site. Thanks!
Images on this website are mostly credited to Mike Bezemek (under copyright, no resuse allowed) plus a few public domain images from NASA and the NRAO.